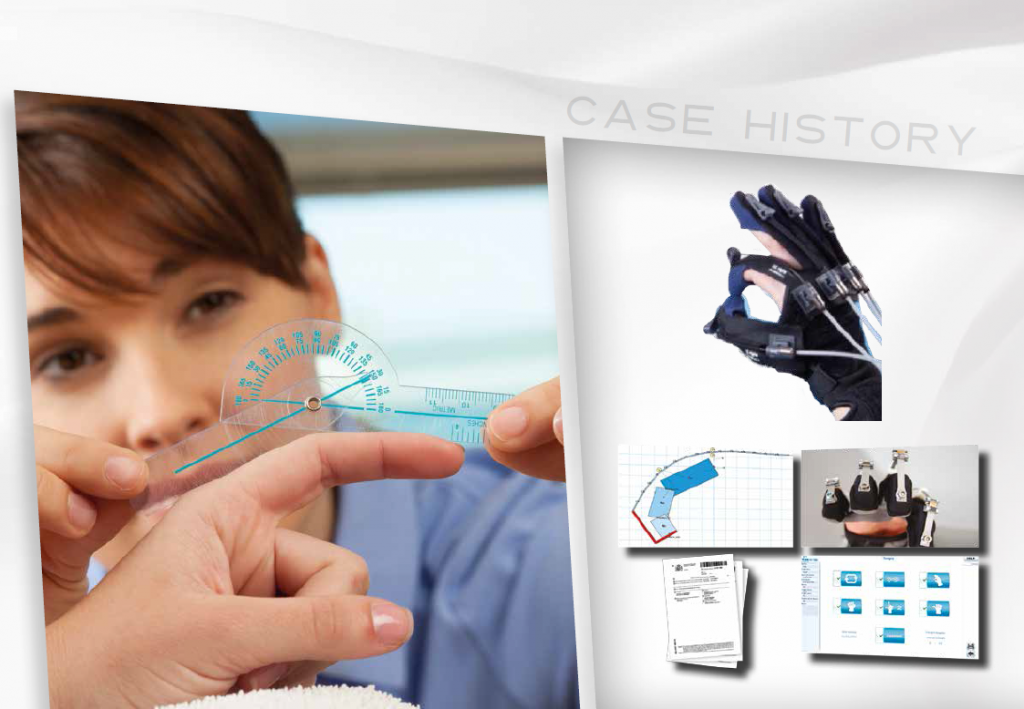 The device consists of a wearable part, sensorized and a control unit. In its hospital version it is possible to integrate the use of the device with software useful to the choice of the various required exercises and in order to recover cognitive and neurological aspects in general.
Areas involved
Development of an innovative concept.
Mechanical design, electronic design.
Development software control, software development patient interaction and augmented reality, database.
Realization of complete prototypes.
Technical dossier and risk analysis.
Industrial research and drafting of scientific articles.
Customer Results
New product in the medical field.
 Significant contribution of know-how in the field of reference
Development of a new technology for the rehabilitation of the hand.
Significant clinical improvements for patients.
Creation of a startup and insertion in new market.
Filing patent.